We support Canadian companies – clean technology trailblazers – who are leaders in their efforts to develop and demonstrate new environmental technologies that address climate change, clean air, clean water and clean soil.
We work across public and private sectors to get new ideas to market faster and grow firms to scale sooner. Through our work together we create economic and environmental prosperity for Canadians.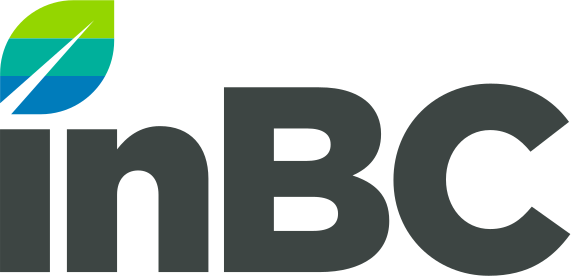 InBC is a Crown corporation responsible for a new $500-million strategic investment fund created by the government of British Columbia. InBC's investments will grow the economy and create jobs that will support people in all regions of the province. Together with private and public sector partners, InBC will invest in small and medium-sized B.C. businesses with high growth potential.
Our mandate is to help promising companies grow, while generating returns that benefit people in British Columbia. Through our progressive investments, we will help to anchor talent, innovation, intellectual property and high-quality, family-supporting jobs throughout the province.
InBC's investment decisions will go beyond generating a financial return for the province – ours is a triple bottom line approach. In addition to seeking a financial return on investment, we will invest in companies that will help make life better for British Columbians. Our investments will foster a low carbon economy, support lasting and meaningful reconciliation with Indigenous peoples, help achieve greater diversity and inclusion, and contribute to a more sustainable economy that works for everyone.
Corl
A Smarter Way To Grow
Fast, fair, and flexible revenue-based financing for
SaaS, E-Commerce, and tech-enabled companies.
Corl provides revenue-based financing that provides businesses with $200,000 to $5,000,000 in growth capital for a small % of their monthly revenue. No fixed terms. No minimum payments. No fees.